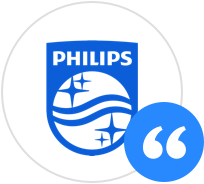 Philips Lighting needed a new app for their ClubBlue Contractor Programme in New Zealand. The programme is focused on educating, training and bringing the latest information about LED innovations to New Zealand electricians. The app needed features such as a product portfolio showcase, video gallery, brochure and datasheets as well as the ability to run a loyalty programme in future.
The Appranet team was able to launch the app in the agreed timeframe and KPIs. Their after sales support has been outstanding for us. The app has been accepted well in the market and among the Philips Lighting sales team. We look forward to grow the app and making it more interactive as the Appranet platform evolves.
Snehaul Chauhan, B2B Marketing Manager, Philips Lighting New Zealand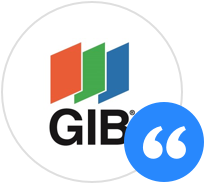 We worked with Appranet to create a cutting edge GIB® app, which enables our customers to capture and order GIB® plasterboard without having to leave the work site.
Appranet helped us bring this to life. They were a great company to work with – their team is very passionate, skilled and knowledgeable and they came up with excellent solutions for us. They handled our job in a timely, professional manner and were helpful and supportive, even when we flooded them with all sorts of questions!
The feedback we've had on the new app has been overwhelmingly positive – our customers are as delighted as we are. We wouldn't hesitate to use Appranet again in the future and highly recommend them.
Karen Richter, Marketing Executive, GIB®
We are a specialist civil engineering contractor with quite a number of different projects and sites on the go at any one time throughout NZ. Appranet has transformed our H&S reporting system. Records are now paperless, up-to-date, and accessible at any time by field users, project, and company managers. We have more than 35 users who are generating upwards of 50 form records each day.
The Appranet App is super easy to use and our field operators and project managers are constantly coming up with new applications from H&S reports, Improvement suggestions, As-built and Quality records, Plant inspections, Work records, Client acceptance, Dispatch & Delivery records. Version control and the ability to easily create and modify our own forms in Appranet has been a real game-changer for us.
BBR Contech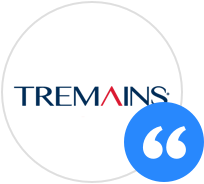 Appranet is a great platform and the more we use it, the more we've found we can do with it. We have also integrated other external tools into the app very easily and efficiently. The integrations mean the options for what we can do with the app are almost limitless and we would certainly recommend Appranet to other businesses.
Hamish Norfolk, IT Infrastructure Manager, Tremain Group